I'm a little behind the times on this one, but if you haven't yet heard of the Steampunk movement, it's responsible for modified gadgets like the one below.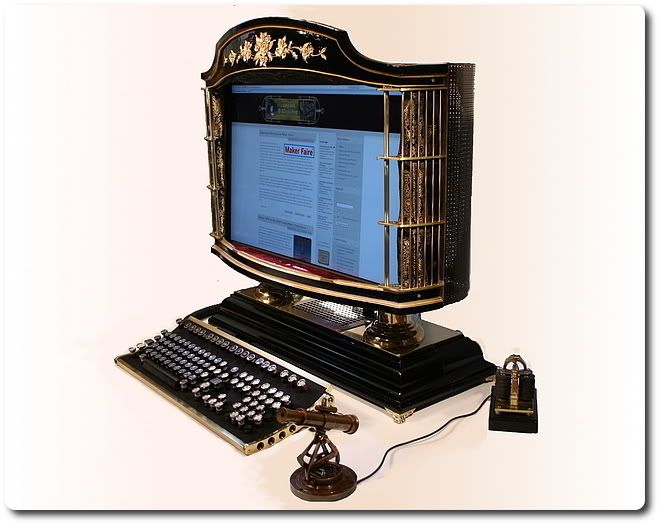 The reason I found this worthy of posting is because
this website
breaks down exactly how this computer was modified, step by step. Lots of handy info for prop-building and such when circuitry is involved. Check it out.